The pandemic's catalytic effects on innovation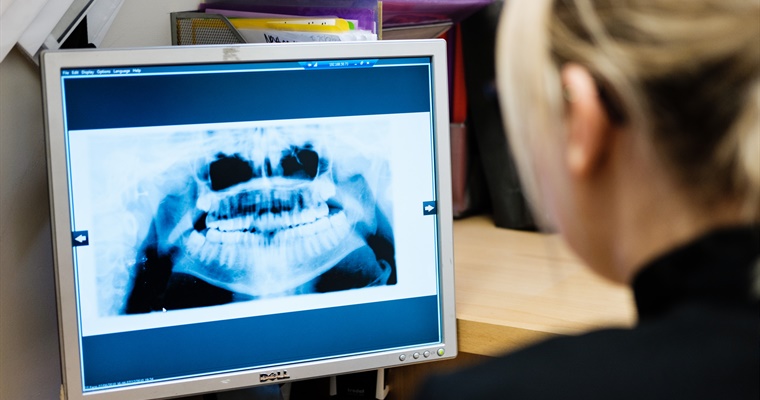 In the fifth and final of our series of articles analysing the key findings from our research and engagement into the effects of COVID-19 on dental care, Osama Ammar, Head of Public Policy, reflects on the changing pace of innovation that has been caused as a result of the COVID-19 pandemic and how the GDC will work with professionals, stakeholders and the public to respond.
It is hard to think too far into the future while the pandemic demands so much of our attention on the present challenges. Many of us have suffered losses, and all of us have been living under restrictions that isolate us from the support of friends and family. Working in this context, if even possible, is difficult as we manage destabilising uncertainty and new physical and emotional demands. Yet even though the pandemic will be with us for some time to come, this last article feels the moment to signal one of its effects that will drive benefits.
When the first lock down occurred in March 2020, information about the virus was sparse. But within the space of a year, we are now able to rapidly identify new variants and have multiple effective vaccinations being distributed at pace. The accelerated pace of research and development was the result of the singular focus on a global threat to public health. But it was not the only place in which the normally slow progress of surfacing and embedding innovation was sped up, made more efficient, and delivered to the same essential standards for safe healthcare.
Our research and engagement points to some areas of innovation, driven by the pandemic, offering potential solutions to new problems or long-standing issues that have been exacerbated. Although none of us can accurately predict the future, we are able to spot the long-held assumptions that the pandemic has overturned, pointing to new ways of thinking and driving innovation.
Dental teams, services, and regulation are mostly organised around direct contact between dental professional and patient. The pandemic placed a barrier between that interaction and forced the introduction of remote triage of patients. That in turn also prompted a change in how members of the dental team contributed to the sequence of assessment and treatment, which may have the effect of increasing the efficiency of time spent chairside. While there seems to be nothing imminent that will overturn the fundamental necessity of direct contact between dental professional and patient, there is a chance to reconsider opportunities for contact, triage and prioritisation in ways that were previously not part of mainstream practice.
By way of an example, in 2019 the NHS long term plan set out a commitment to provide oral health checks to children and young people with learning disabilities and/or autism in residential special education settings. The ambition, being carried forward by the Office of the Chief Dental Officer, is to reduce inequalities in access to dental services and support general health and wellbeing through oral health. Piloting is due to begin in April 2021 after engagement with stakeholders and co-design with service users. The pandemic has augmented the thinking around how children and young people can be reached through digital means, to increase contact opportunities and prioritise access to face-to-face care in a setting that works for the child or young person. And with increasing contact, and carefully thinking about the skills required for that regular contact, come opportunities to make the best use of professional skills of the whole dental team.
This is not the only space where innovation has been catalysed by the pandemic. A long-held ambition to introduce personal development plans spanning undergraduate and foundation training has been implemented to support newly qualified dentists as they establish themselves in the new context. Members of the dental team have been using their existing knowledge and skills in new contexts, such as fit testing PPE for their colleagues or joining the vaccination programme. Evidence behind transmission of the virus was rapidly developed to reduce the time required for fallow periods in clinical guidance. And there are many more examples to draw from.
Lastly, and the right point to finish upon for a regulator, is the impact that innovation has on risk. Eventually, innovation impacts on patients, and that is where regulation will need to play a role. We will primarily rely upon the professional judgements of dental professionals within suitable clinical governance systems, but there may be areas where regulation is required, or which push at the boundaries of how the regulatory model was designed almost 40 years ago. That is why the GDC continues to press for reform of the outdated legislation that constrains our own ability to innovate, giving us more flexibility to adapt our regulatory approach to a changing world. We believe that is the best way to put in place effective regulation that protects the public through effective safeguards but also fosters safe innovation, allowing dentistry as a whole to take advantage of new opportunities and to address the challenges the public face in accessing dental care.