March post-Council update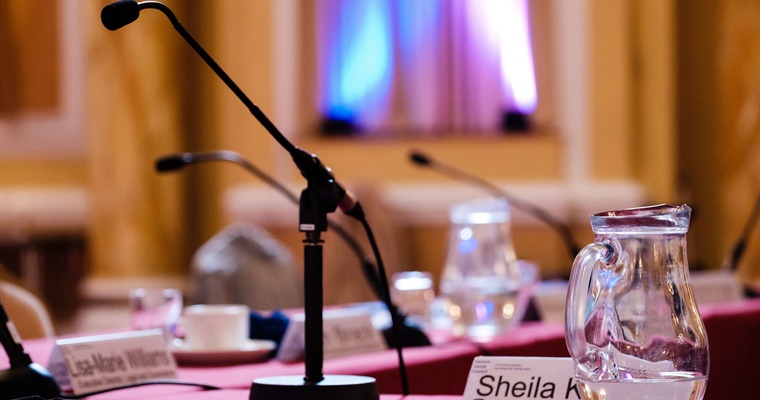 It's now 12 months since we first entered lockdown, and although the full range of dental services has been available since last summer, it's clear it will be some time before we return to the same levels that we had before the pandemic hit. That said, as the vaccination programme continues at pace, with many dental professionals playing a key part in its success, I am becoming more positive for the future and what that means for both dental patients and the profession.

March saw the first Council meeting of 2021, and again this was held virtually. However, before updating you on some of the key discussions, I wanted to share what I hope you will agree is very positive news.

We know that many dental professionals have wanted to have more flexibility around how they pay their ARF, and I am pleased to confirm we will shortly be introducing a new pay by instalments option, with quarterly Direct Debits. For DCPs this works out at four payments of £28.50, and for dentists four payments of £170.

We have already completed the detailed feasibility work and will be making the necessary changes to our systems over the coming weeks, allowing us to offer this new option to DCPs renewing their registration in July. More information will be sent out nearer the time, and DCPs will need to sign up by 31 May if they want to choose this option. Dentists will be able to select this option later in the year.

Ensuring we remain an effective Board was an important area of discussion and the Council provided feedback and discussed our ambitions for the future. These focused on the three important areas:
Increasing the diversity of the Council, and more widely considering diversity in the context of the bigger societal changes and understanding what these may mean for the regulation of dental services.
Ensuring there is ongoing development to ensure the Council continues to perform at a high level.
Understanding how the changing world we all live will impact and affect how the Council and the GDC needs to operate in the future.
Council also discussed the importance of increasing our engagement with the professions, which this is something we will actively look to do more of through 2021 and beyond.

As a Council it is important that we have oversight of the performance of the different areas of the GDC and one important way of doing that is through our review of the key performance indicators (KPIs). These are reviewed on a regular basis to ensure they are still relevant and appropriate, and at this month's meeting we agreed a new set of KPIs for our Organisational Development directorate. We also agreed to review and amend the Fitness to Practise KPIs, as they have not been reviewed since 2016. Work on these will start shortly and complete in 2022.

Understanding the wider landscape in which we operate is important to Council as we look at the strategic direction of the organisation. And I find the regular Public Affairs, Policy and Stakeholder Engagement updates we receive invaluable to help us understand the wider context and what that may mean for the GDC. Council felt that others across the profession may find these of interest and value, and we will now consider how best we can share these more widely going forward.

Finally, as I reflect on all that has happened recently, I believe we now can start to look forward with a sense of renewed but cautious optimism.