Laura Simons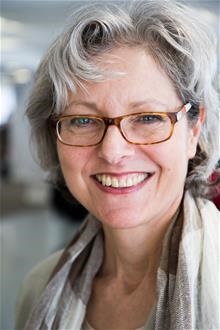 Laura is an experienced non-executive director with a background in consumer affairs. Past Board posts include Breast Cancer Now and the Royal Institution of Chartered Surveyors (RICS).
She also works as a strategic communications consultant, primarily in the non-profit sector following a long-standing career in consumer organisations Which? and the Citizens Advice service. Laura was Director of Communications at the Motor Neurone Disease Association and Head of PR at the Food Standards Agency before turning her skills and experience to consultancy. She has a particular interest in regulation both as a non-executive director and as a consultant.
Laura was born and brought up in Manchester and moved to London in her early twenties where she still lives.

Laura has worked with a wide range of organisations, both large and small. She is particularly proud of her work as a trustee of Breast Cancer Now where she was able to use both her personal and professional experience to influence the future of treatment for women with the disease.
The role of Council member at the GDC brings together her interests in health, regulation and consumer affairs and enables her to apply her board experience for the benefit of consumers of dental services.