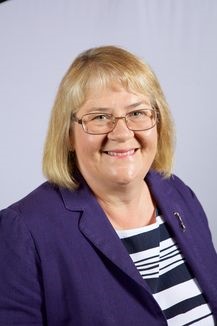 Caroline qualified as a dental technician in 1976 from Glasgow Dental Hospital and went on to achieve advanced qualifications in Removable Prosthodontics and Maxillofacial Technology before completing a BSc in Dental Technology at Manchester Metropolitan University. She has worked in dental hospitals and private dental laboratories during her career.
In 1995, Caroline set up the School of Dental Technology in the Leeds Dental Institute, later amalgamating it with the School of Dental Nursing and until August 2019 was the Manager of Dental Nursing and Technology Education at the Leeds Dental Institute. Caroline has now retired from her role at the Leeds Dental Institute but still has a keen interest in the education and training of Dental Care Professionals.
She has been involved in the development of occupational standards for dental technology and has contributed to the design and development of several qualifications for dental technicians.
During the past six years Caroline has worked as an Education Inspector for the GDC and was a Fitness to Practice panel member from 2011 until 2017. She has recently worked as a Registration Assessor for the GDC assessing registration applications from European and Overseas applicants and has been involved in several working groups within the GDC relating to dental nursing and technology education.