Angie Heilmann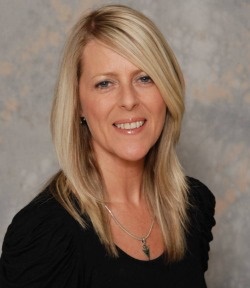 Angie Heilmann is a registered Dental Nurse who has had a long clinical and academic career. Firstly, in Scotland and then moving to England in 1986. Angie qualified as a Dental Nurse in 1989 and went on to achieve the NEBDN qualifications in Dental Sedation Nursing (with Distinction) working in clinical practice until 2007 before focussing her career on Dental Nurse Education.
Angie has held a number of educational and tutoring positions since then, most recently as the Dental Workforce Development Regional Advisor for Heath Education England (East) until 2020 and is currently the Director of Dental Nurse Education at Antwerp Dental Academy. Previously, she was part of the team that introduced Foundation Degrees in Dental Nursing at the University of Bedfordshire.
Angie has held a number of non-executive positions, including President of the British Association of Dental Nurses, Chair of the Local Dental Education Committee at Luton and Dunstable Hospital. She is the only Dental Nurse to have sat on SAAD council. She holds a Masters in Medical Education from the University of Bedfordshire and was awarded a MBE for Services to Dental Nursing in 2012.