30 November, 2022

Fitness to practise

Please select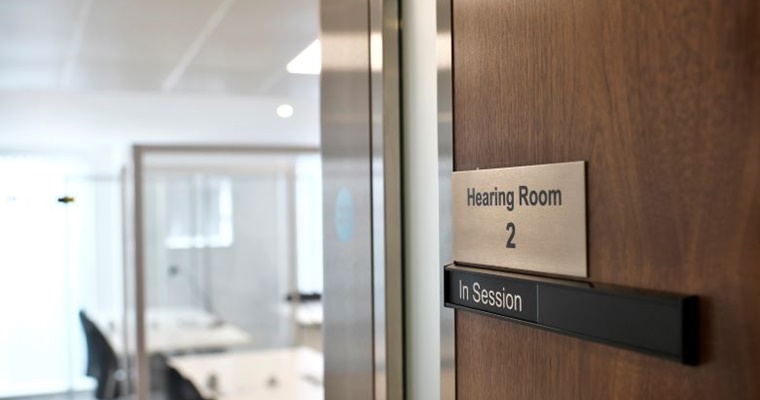 Fitness to practise (FtP) investigations play a vital role in protecting patients and maintaining public confidence. We commissioned this research, which was undertaken by Hull York Medical School, because we knew there were issues with fitness to practise which we needed to understand better so that we can address them more effectively.

The findings confirm that FtP outcomes are seen as fair and favourable in relation to public protection and confidence, but there are issues with the process, which takes too long, can be viewed as disproportionate, and is poorly understood by those who participate in it. The complexity and lack of understanding of the process creates mistrust.
Some of the key findings from the report are:


While most of those who had participated in fitness to practise investigations or hearings perceived the outcome to be fair, they also told us that the process itself had negatively impacted their health, wellbeing, behaviour and practice.
Fitness to practise operating procedures were largely seen as effective, and when the process worked well, there were favourable outcomes relating to patient safety and improved practice. While issues relating to timeliness, proportionality, understanding of process and decision-making created mistrust.
The complexity of the processes and a perceived lack of clarity on how decisions were reached often resulted in feelings of mistrust and unfairness.
Most participants felt dissatisfied and frustrated with the current fitness to practise process. Significant levels of stress and anxiety were created by the process, at times hindering the progress of investigations, as participants disengaged or left the profession.
Dental professionals reported feeling professionally ostracised, like their professionalism was being called into question, or that they had been presumed "guilty" until they had proved otherwise. Those feelings often exacerbated feelings of stress and anxiety.
Participants held the perception that the fitness to practise process was adversarial, rather than one focused on the finding of fact and the protection of patients.
There were perceptions of bias or racism in fitness to practise referrals (those received by the GDC) and the provision of sanctions (decided by a fitness to practise panel).
Those involved in decision making, who tended to be more familiar with the public protection and confidence purpose of fitness to practise investigations, had reservations about the efficacy of the current fitness to practise process.
Participants identified a need for clearer and empathetic communications, more regular contact with their caseworker and for mental health and wellbeing support to be available throughout fitness to practise investigations and hearings.
Participants reported issues of disproportionality, particularly around the time taken and resources allocated to what were perceived to be minor concerns, based on the level of sanction ultimately decided by a fitness to practise panel.
We review our systems constantly and have made multiple changes in recent years. However, we have long been clear that only radical reform of the legislation will allow us to make changes to the fitness to practise process on the scale which is required. This research will nonetheless help inform our continued efforts to improve our processes and systems where we can within the current legislation.
We will also continue to collaborate with others to improve their understanding of the fitness to practise process and, through this, build trust in the process to achieve the right outcome. In particular, we will continue to emphasise the importance of all those involved to engage fully in the fitness to practise process, including the important role it plays in public safety and confidence.
For the full findings, please download the report below.
Output downloads