Chair and Council Member recruitment: could you help shape how the profession is regulated?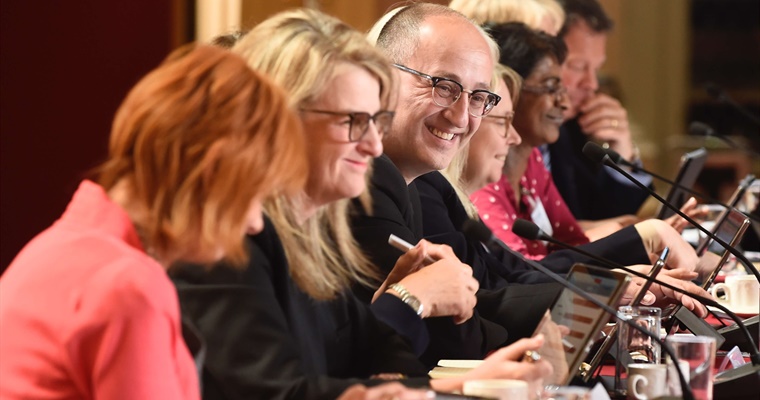 With the application window for Chair and Council Member recruitment open until 22 February, Caroline Logan reflects on what inspired her to join the Council, and why she would encourage other DCPs to consider applying for the roles.
When I applied to join the GDC back in 2017, I did so for two very different reasons. The main reason was that I truly believed that registrants should be involved in the regulation of their profession. I also felt that the knowledge and experience I had gained throughout my career as a DCP could be used within Council to help shape how the profession was regulated in the future and that I could positively contribute to ensuring patients continue to receive safe and reliable dental treatment.
The second reason was more personal. I wanted to expand and diversify my career path. I wanted to continue teaching dental technology, but I also wanted to challenge myself and try something completely different that was still directly linked to the dental world. Although it was a demanding process to apply, it was a great opportunity to showcase my skills and the attributes I have as a dental professional, and it really helped me understand how the valuable knowledge and experience that I have could benefit the GDC.
Of the six registrant members on Council, I am the only DCP, and I would love to see that change. With 71,000 DCPs on the register, equating to 62 per cent of registrants, it is really important that DCPs have a voice and are considered in all of the decisions that Council are making. I would say that if you are thinking about applying for either of the two roles, please know that as a DCP on the Council you will bring a different set of skills and experiences that are of great value and will enable you to represent the views of your fellow registrants in a meaningful way.
You may wonder how a role on the Council would fit with your day job and how you would make time to do it all, but truthfully it's very flexible and you can work round it. Or you might have concerns that these roles are nothing like your everyday job and that you won't know what you're doing, but I can honestly say that my career experience and everything that I use in my everyday work has been of use to me and prepared me for my time as a Council member. Perhaps you might feel that you're not far enough along in your career to apply for these roles, but the Council and its work benefits from the input of registrants from all stages of their career and from all members of the dental team.
If you are currently considering applying for the role of either Chair or Council Member, I would strongly encourage you to do it. Beyond my involvement in shaping the GDC and how it regulates the profession, being a Council Member has given me the opportunity to continue my current career while allowing me to learn and develop a whole new set of skills, work with an interesting and diverse group of people and to broaden the scope of my career path for the future.
As the only DCP on the Council at present, I want to emphasise that the Council will really benefit from a diverse range of dental team members. The Council would value your input and your experience, and therefore I hope you will consider applying for these roles.
Recruitment is currently open to fill the roles of GDC Chair and Council Member. The closing date for applications is 12pm Monday 22 February. Please see Chair advert and Council Member advert for full details.