Financial and workforce impacts are considerable and will continue to be felt for some time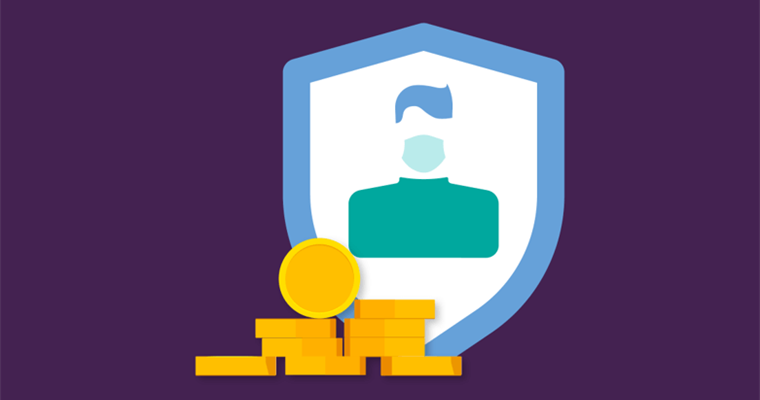 A large majority of dental businesses and dental professionals are experiencing adverse financial effects as a result of the COVID-19 pandemic, which professionals and others expect to continue in the future.
These are making some reconsider continuing to work in dentistry, at a time when concerns about the graduation of practitioners also exist, which could result in real workforce issues in the future.

Our research, The Impact of COVID-19 on Dental Professionals, found that 80% of dental business owners reported a decrease in current income when compared to the same period last year, and 65% expected income to decrease over the next year.

As a result of the decrease in income and changes to business costs and service delivery, practice owners are planning to make changes to their business model to mitigate the financial effects of COVID-19. Our research indicates that 35% of business owners expected to employ fewer staff in twelve months' time, while 19% expected to make changes to employment contracts for dental nurses in comparison to 16% for dentists and dental hygienists or therapists and 17% expected to make redundancies.
COVID-19 has also had a significant impact on personal income in dentistry. 58% of dental professionals expected their personal income to reduce over the next 12 months with a mean projected decrease of 43%.
The impacts on income have been most severely felt by dental technicians, clinical dental technicians (CDTs) and dental laboratories. These challenges have been most severely felt by those who work predominantly with the NHS. The low number of patients seen by dentists over the first lockdown meant that referrals dropped drastically, and the ongoing COVID-19 control measures have meant any recovery has been slow. Dental technicians, CDTs and lab owners have reported concerns around business viability and expect that redundancies will be made in the near future. It was felt that urgent attention and financial support was needed, if the sector is to survive the impact of the pandemic.
Changes to working patterns have impacted personal income and capacity in the system. These include reduced clinical working hours, changes to associate contracts, limitations on aerosol generating procedures (AGPs), being asked to work without chairside assistance and clinics being cancelled at short notice due to increased rates of staff absence.
These financial pressures are leading many to consider leaving the professions. Researchers analysed combined data from those who expected to be economically inactive, working outside of dentistry, or not registered as a dental professional and found that 32% of dentists and 38% of dental care professionals think it likely that they will not be practising in 12 months' time.
There will also be a real challenge for the cohort due to qualify in 2021. There is widespread agreement that there should be no relaxation of the standards for entry to the professions, but stakeholders are clear about the need for effective training, support and supervision for those at the outset of their professional careers.