Lord Toby Harris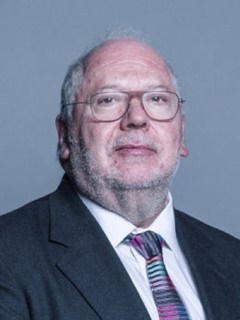 Lord Toby Harris has spent his career working in the public interest, with a focus on consumer protection, security and policing, and healthcare inequalities. He brings 40 years of non-executive experience.
Most recently, he chaired the National Preparedness Commission, undertaking a review of London's preparedness to respond to a terrorist incident, and the Fundraising Regulator. He was also chair of the Metropolitan Police Authority (MPA), where he oversaw the national police work on counterterrorism and security, and the Independent Advisory Panel on Deaths in Custody, where he led an independent review of self-inflicted deaths in custody of 18 to 24 year-olds, published as 'The Harris Review – Changing Prisons, Saving Lives' in 2015.
Lord Toby Harris spent 12 years leading the Association of Community Health Councils, representing the interests of the public in the NHS. He is a former council leader; member of the London Assembly; and he was the first Chair of the Association of London Government (now London Councils) that led cross-party collaboration across the London boroughs.
He is also the Chair of the Independent Advisory Group on Ethics for the National Crime Agency.